Interview: Fashion Photographer Alexandra Wolf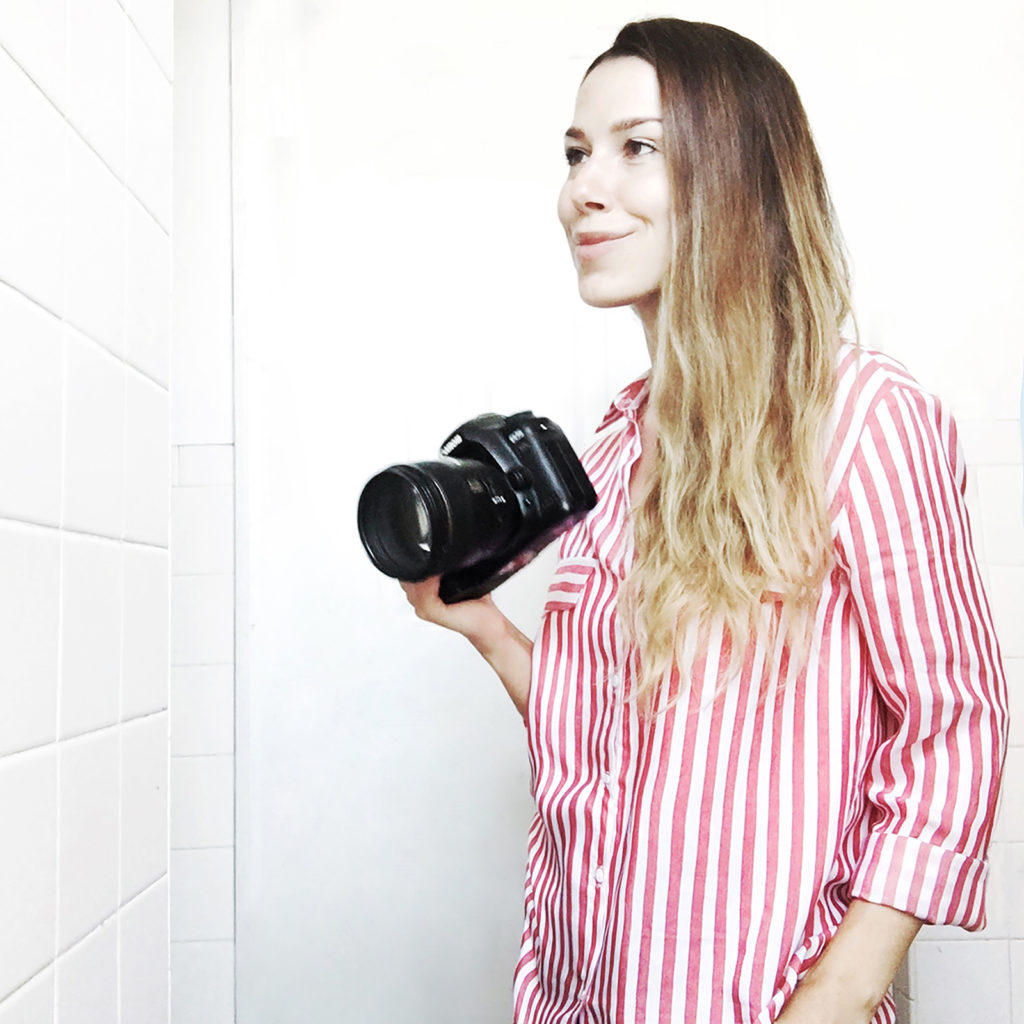 I discovered the work of Alexandra Wolf online while searching for a talented photographer to help me with some of the photos for my blog. When I saw her work, I was instantly attracted to the way she captured her subjects, specifically some of the street style photos she had taken. When we met and started working together, I realized that not only was her work amazing but she was also a passionate, caring and fabulous person. Since we started working together, our work relationship has evolved into a real friendship. I wanted to interview Alex for my blog because I find her work inspiring and I think she is a creative and talented person. She loves what she does and is very sophisticated and professional. She also has great personal style which I was immediately drawn to. I hope that you enjoy reading about her path into fashion photography and viewing some of her amazing work below.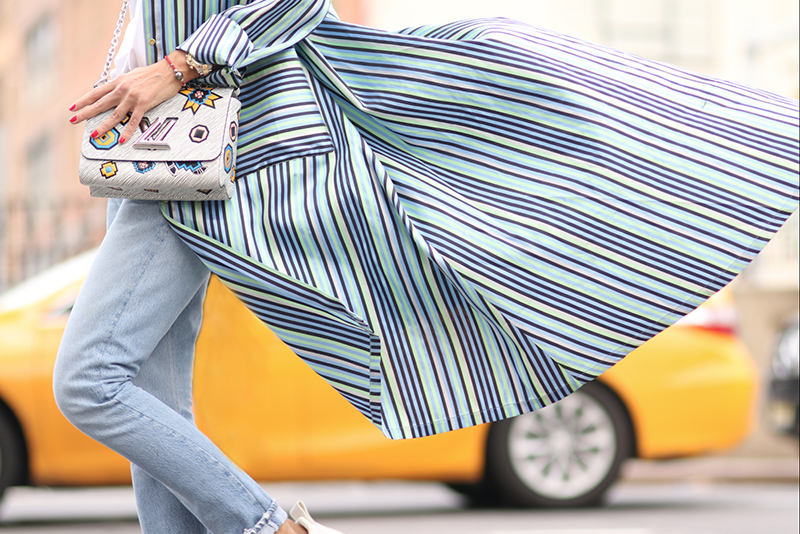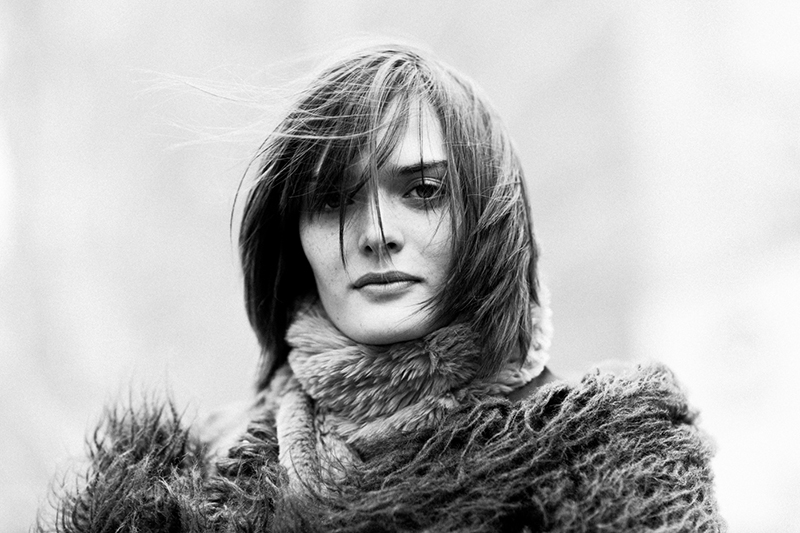 1. Can you tell us a little about yourself?
I was born in Romania but raised in Cyprus, a small island in the Mediterranean Sea. My parents used to work in the circus when I was very young and I was exposed to all that magic; a world that doesn't really exist anymore. It's kind of like the stories you read about Paris in the 20s. That's how amazing it was.
For the past 6 years I've been living and working in New York City. I'm an artist and a book worm at heart. I love reading as much as I love shooting. I have a 5 year old Shiba Inu that I love to pieces and on a rainy day you'll find me at The Met or an art gallery in Chelsea. I love art, fashion, good organic food, flowers-actually obsessed with flowers. I speak 4 languages- Romanian, Greek, Italian and English. I have a thing for Paris and Moroccan markets. Fashion Week is probably the most exciting time of the year for me and Fall is my favorite season of them all.
2. How did you decide to become a photographer?
Despite having studied two completely different majors (English Literature and Shoes & Accessories Design) I was always with a camera in hand. My father bought me my first camera at the age of 15 and I started snapping pictures of friends, my daily life and random things that inspired me. I have always been very creative but the camera had a deeper effect on me; it was a medium of expression. Everyone around me kept telling me to pursue Photography as a career because of my eye for details but still at that point, it was just a hobby for me; A hobby that I really loved. What I loved even more back then was experimenting with polaroid and vintage cameras which to this day, I still have all of them back home in Cyprus.
After finishing my studies in Florence, Italy I decided to embark on a new journey to New York to study Photography.
That's when everything fell into place and I finally felt like I was doing what I truly loved for the first time in my life.
The course I attended at New York Film Academy had a very strong impact on me. I was able to become an artist, I was surrounded by artists and it all felt right. I was in my element and we all spoke the same language. It was a really beautiful period of learning, experimenting and creating before going out into the real world.
3. Did you always know you wanted to work in the world of fashion?
Yes, I was always intrigued by fashion. I probably owe that to my beautiful grandmother who would never leave her house without red lipstick, pearls and a beautiful hat. During my first trip to Paris at the age of either 7 or 8 I went into a Department Store and picked out a whole outfit on my own, that included a hat of course. I still have a picture from that trip looking quite sharp, hahaha!
I was also very fortunate to have been able to travel a lot during my childhood thanks to my father who loved road trips. I was exposed to different cultures, different styles, colors and textures.
When I first moved to New York City I was mesmerized by the fashion, the artists, the window displays, Fashion Week-all of it was so magical and still is! I lived in the UK for 3 years and Italy for another 3 and never felt that way about a city before.
4. What inspires you in your work?
Beauty, whether it's beautiful clothes, clothes that have movement, beautiful shoes-I'm always in search of beauty no matter what I shoot. Bringing out the best in my subjects, bringing out their true colors. I like to think that as a Photographer I'm able to see a little deeper, feel a little stronger and catch true moments through my lens. Beautiful, raw moments whether I'm shooting fashion, product or documentary photography.
5. What are the biggest challenges of being a fashion photographer in New York City?
The biggest challenge of being a fashion photographer in New York City is to make a living-haha! It's really sad but some people think that photographers should work for free or for really low budgets. I've been in that situation myself and I've learned to stand up for my work and for my craft. As photographers we spend thousands of dollars on equipment and on our studies. It's a job like any other job and photographers should never work for free. We have bills to pay just like everyone else.
6. What does fashion mean to you?
Fashion to me is another medium of expression. Fashion can change the way you feel about yourself from one second to another depending on what you're wearing. Having a personal style is something that I admire in people; it means that they are an individual, they know who they are and they stand up for that no matter the trends. Trends are not for everyone. You don't want to be a fashion victim.
7. Who are your favorite designers?
There are too many to choose from: Hedi Slimane for YSL, Proenza Schouler, Alexander Wang for Balenciaga (especially the Spring '16 collection), Ann Demeulemeester, Consuelo Castiglioni for Marni and the list goes on. I also love Stella McCartney's non use of leather and fur in her designs.
8. What advice would you give to aspiring photographers?
My advice to aspiring photographers is to find their own voice. You will accomplish nothing if you don't find your own style. I'm so glad Instagram was not around when I studied Photography because I was not distracted by the millions of images/photographers out there during that time. I found my own style of shooting and I recommend that to everyone out there who is interested in Photography. Another piece of advice is to shoot, shoot and shoot! You will make mistakes but that's how you learn and evolve as a photographer. Most importantly, if you don't love it 150% and if it's not your passion then just don't bother at all. Good photography comes from the inside. You might be the best photographer out there when it comes to technical aspects but if you don't "speak" with your photography then nobody will want to listen to what you have to say.
9. What photographers from the past and present have influenced you the most and why?
Paolo Roversi is my number one inspiration. His work is pure art. You look at his pictures and you get transported into a different world. I don't like ordinary things and I get bored by routine so when I see something different, something as magical as Mr. Roversi's work, I get really inspired. Sarah Moon, Francesca Woodman, Richard Avedon, Henri Cartier Bresson- just thinking about their work makes my heart jump! They were the true masters of Photography.
10. What makes a great photographer in your mind?
A great photographer is someone who loves what he does, is committed to his craft, is humble and does not shoot just for the sake of money. I've seen photographers who are only driven by money, fame etc. and who have become successful but in my opinion that's not what this art form is all about. You should be creating above all.
11. What is your dream in terms of your career?
My dream would be to shoot for French Vogue. I was lucky enough to have my portfolio reviewed by Ivan Shaw, Director of Photography for US Vogue during my studies and his feedback was that my style fits with French Vogue. I really hope his words become a reality one day.
12. Of all of the images you have made in your career, which one is your favorite and why?
This is a hard question to answer. Being a Gemini, my mind jumps from one idea to the other in a matter of seconds, haha! There are too many to choose from, depending on the subject or what I was feeling, what I was going through when I was shooting, all of those different moments. My current favorite images are probably the ones I shoot during Paris Fashion Week; there's just something about that city that makes me want to shoot non-stop!